Be Who You Were Meant To Be (Schools)
The world is brighter because YOU are in it.
$11.99 - $18.99
Be Who You Were Meant To Be shows every child that they can succeed with the proper tools. Working hard, finding the good in everything, making the best of each day, dreaming big, helping others, being proud of your unique qualities, sharing with others, and making friends; will all help you to succeed.

Each child in this book comes from a different background. You will see diversity among the children and even diversity in how they choose to dress and live their lives. It is so important that every child be able to open up a book and find themselves on the pages of their favorite books.

Our world needs more kindness and acceptance, more love and light. Purchase books that will help you to begin the important conversations with your children, about kindness and respect, acceptance and love. Adapt the style of the conversation to the age of your child. This book has been a best seller for babies and toddlers, preschoolers and elementary school students, and has even been purchased as graduation gifts for high school and college graduates.

A wonderful book to create an awareness of love, positivity, acceptance, and mindfulness.
This book covers topics such as gratitude, kindness, dreaming big, making the best of each day, being positive, learning about yourself, sharing your unique talents, being unique, and having confidence.
Regular price
Sale price
$11.99 USD
Unit price
per
Sale
Sold out
Paperback

Available for children newborn - 9 years young. An 8.5" by 8.5", lightweight, softcover book that fits easily into your child's backpack so they can share their new favorite book with a friend.
Hardcover

Available for children newborn - 9 years young.An 8.5" by 8.5" hardcover book.A book your children will enjoy for years and years and a treasure to have for the rest of your life and generations to come.
Reading Age

Birth - 8 years
Print length

48 pages
Language

English / Spanish
Grade level

Preschool - 3rd grade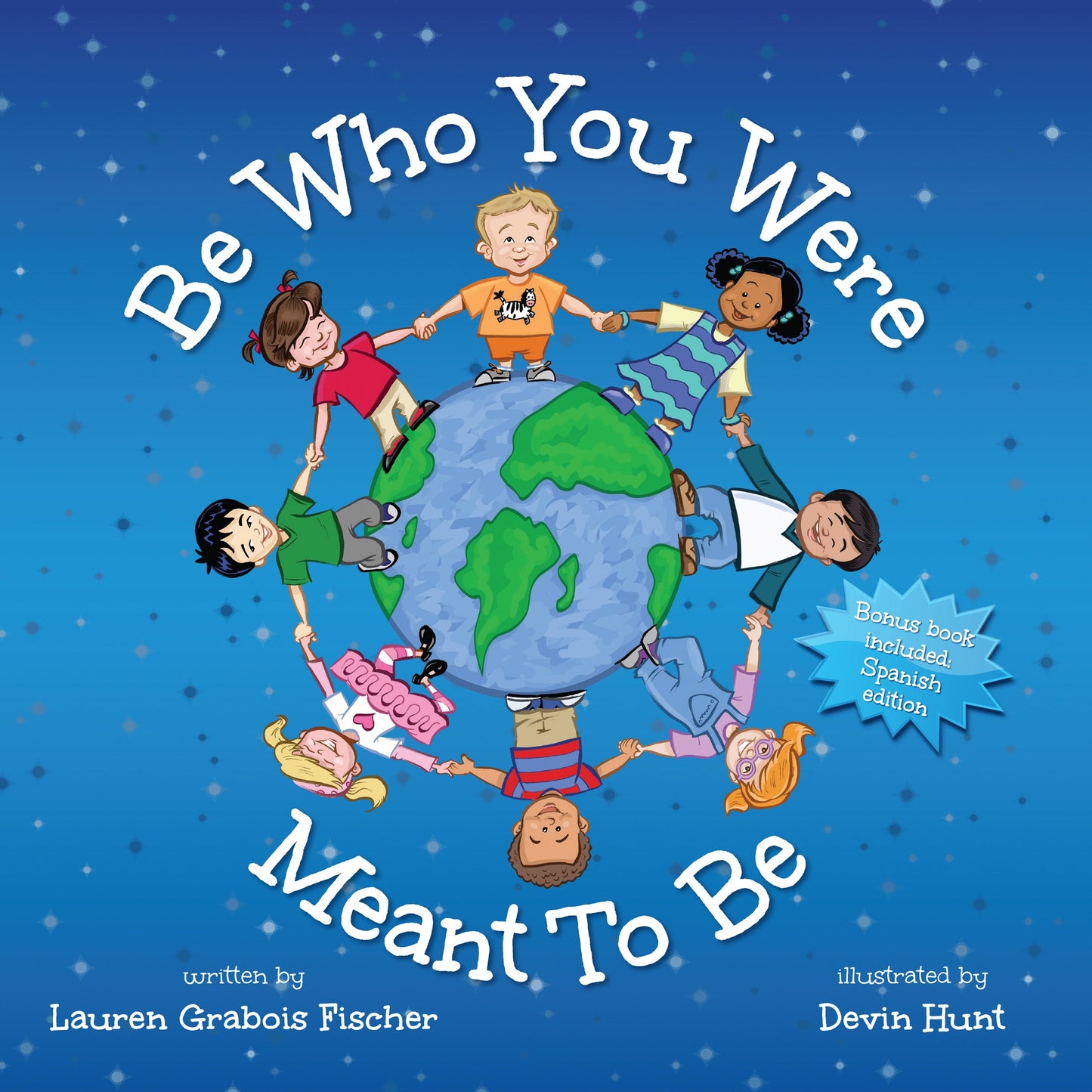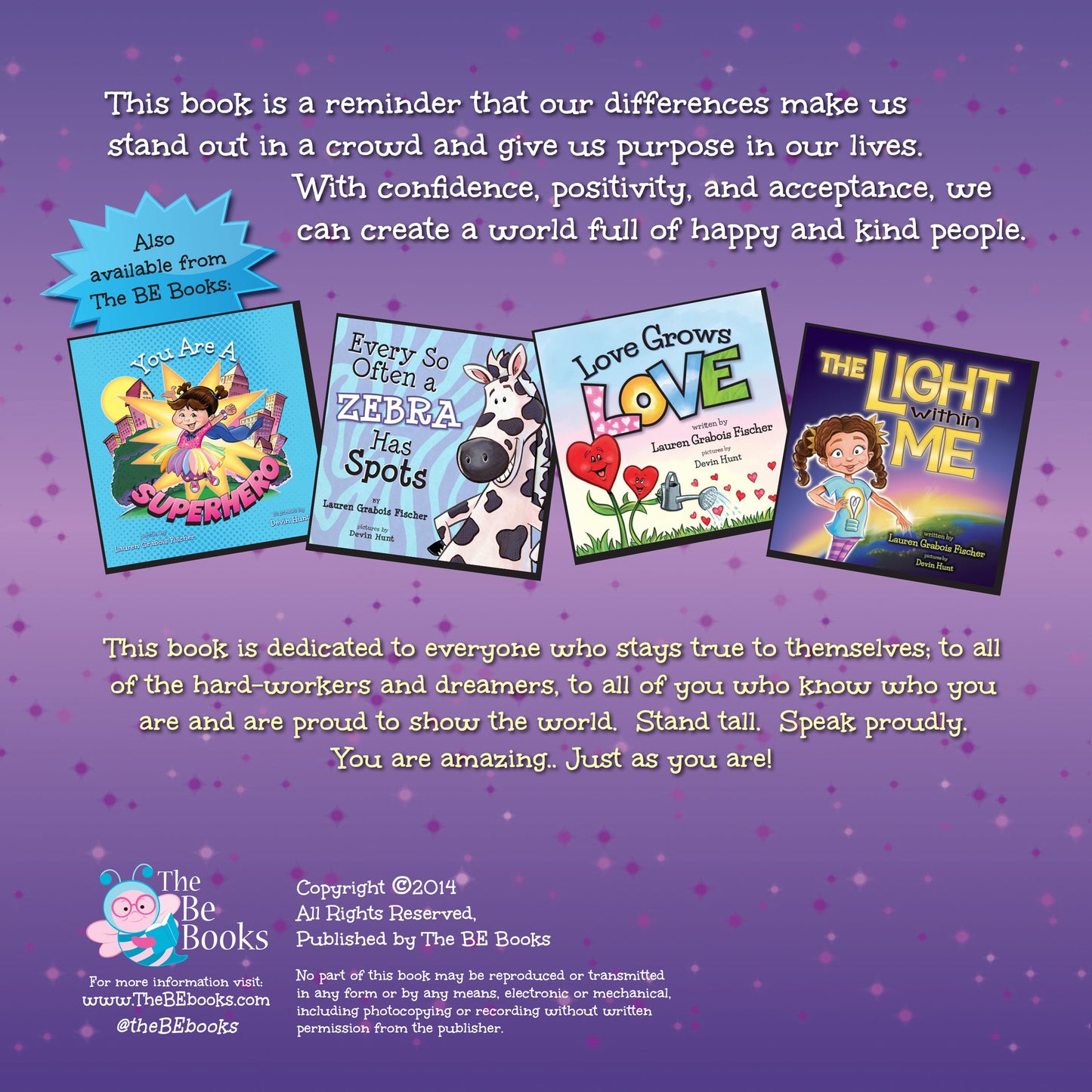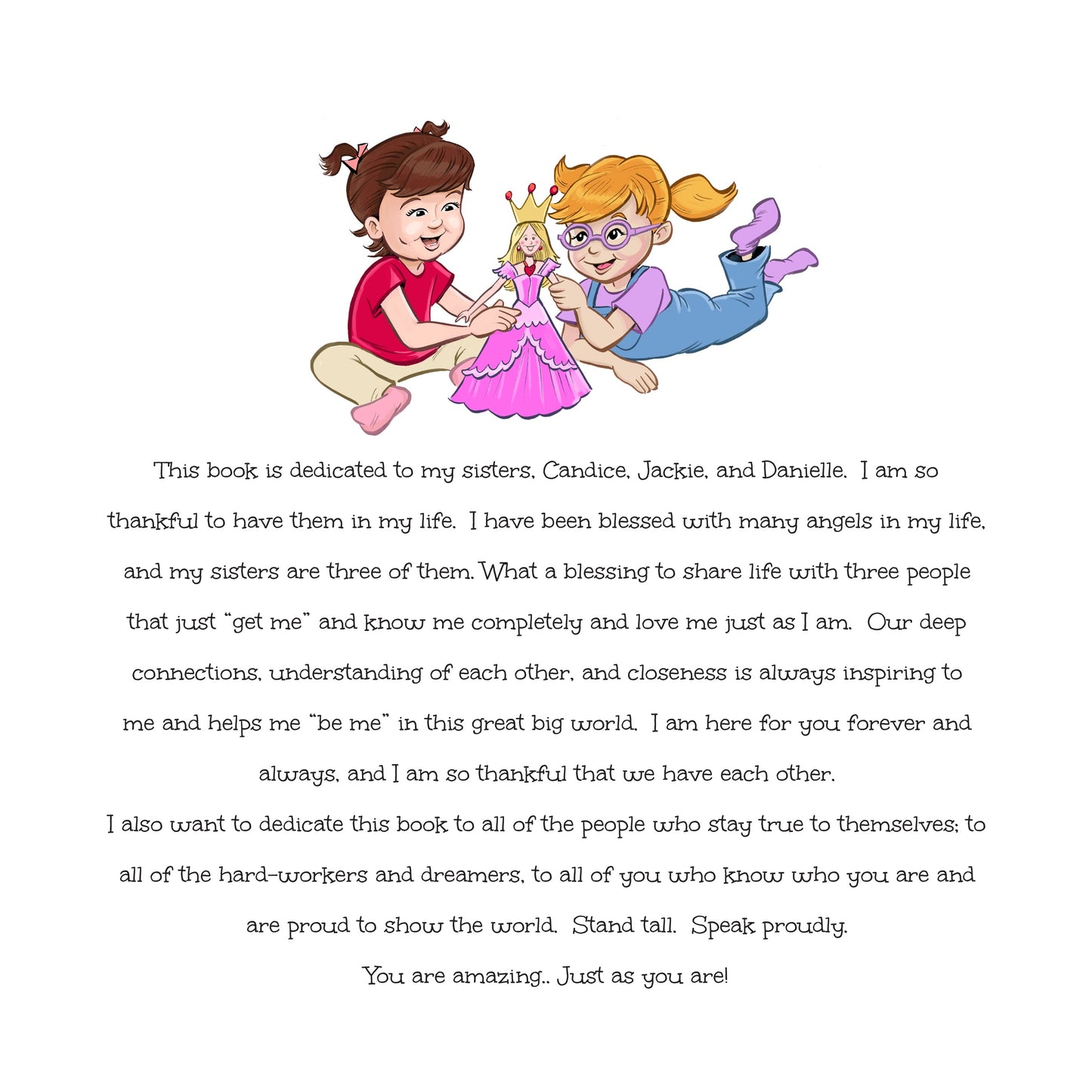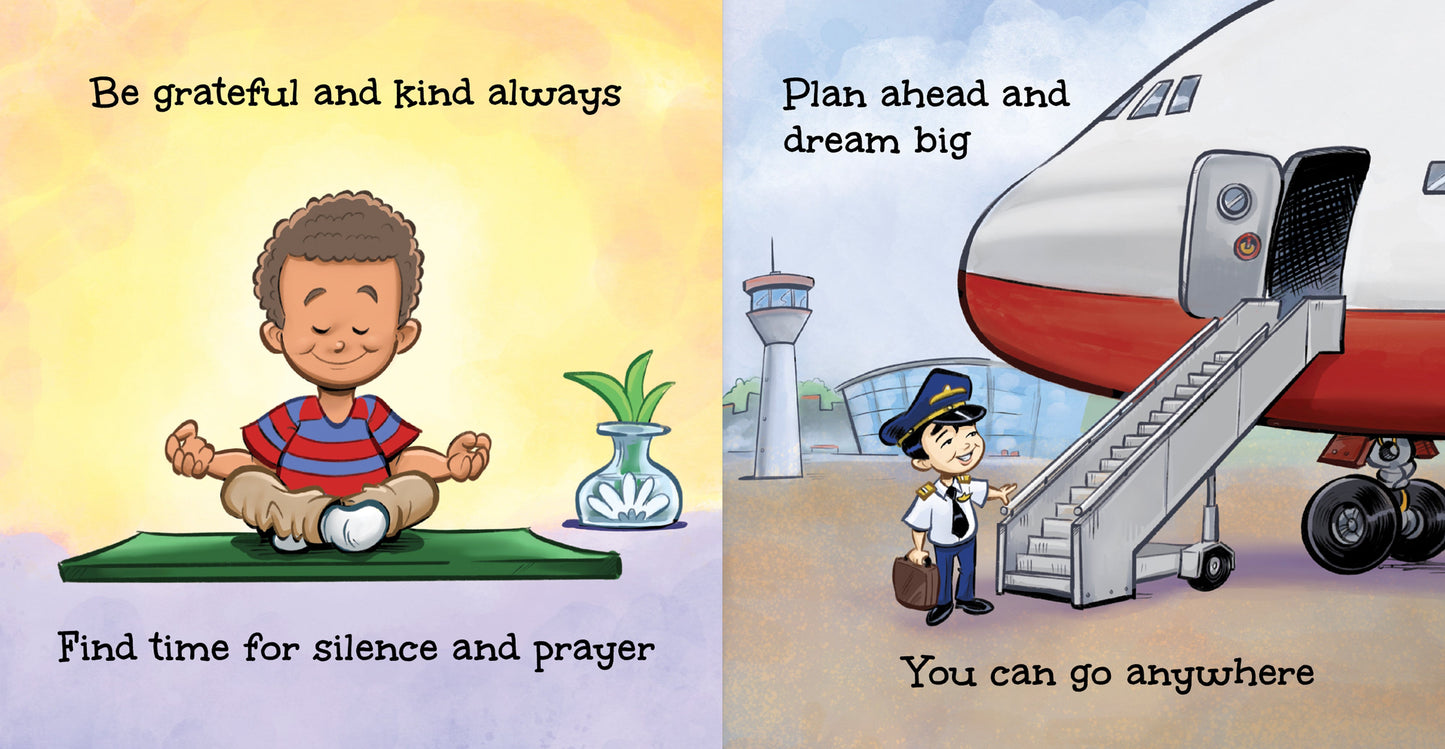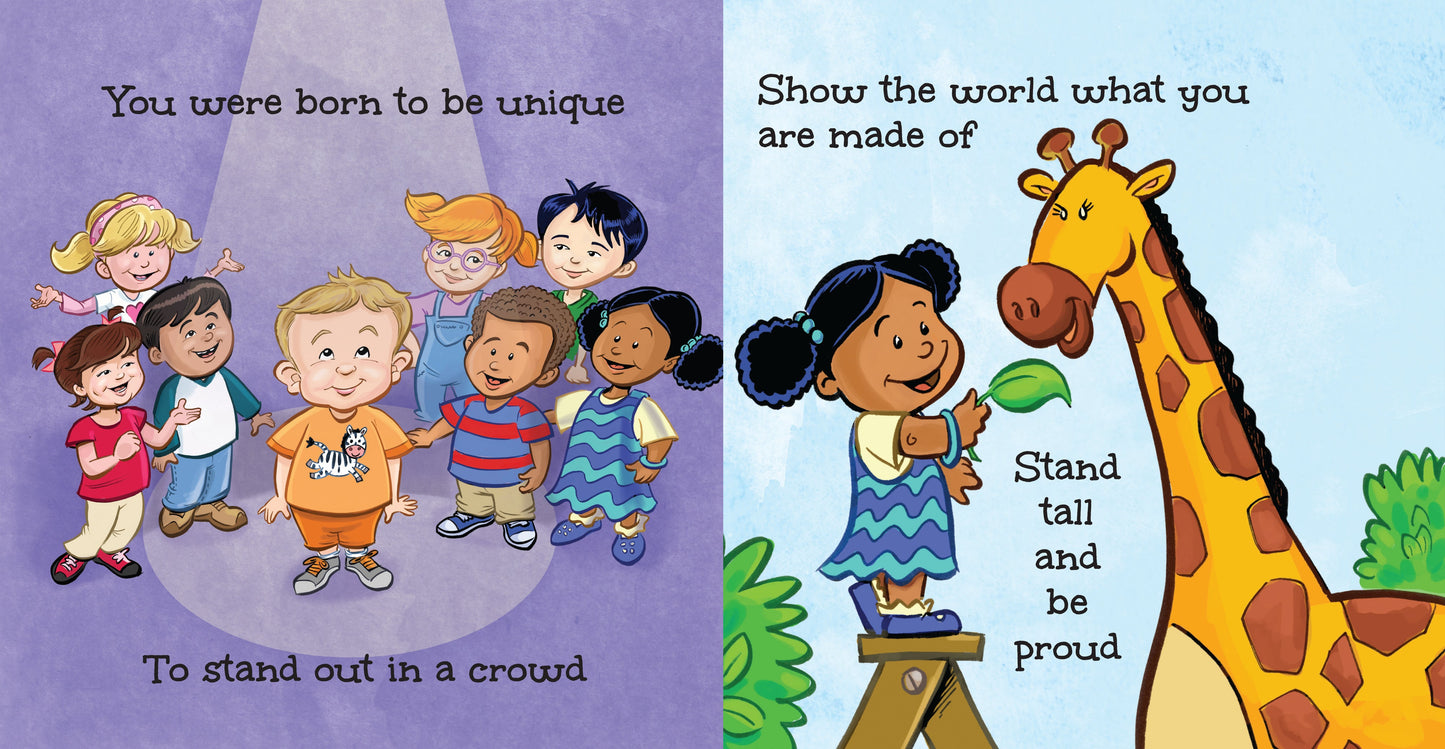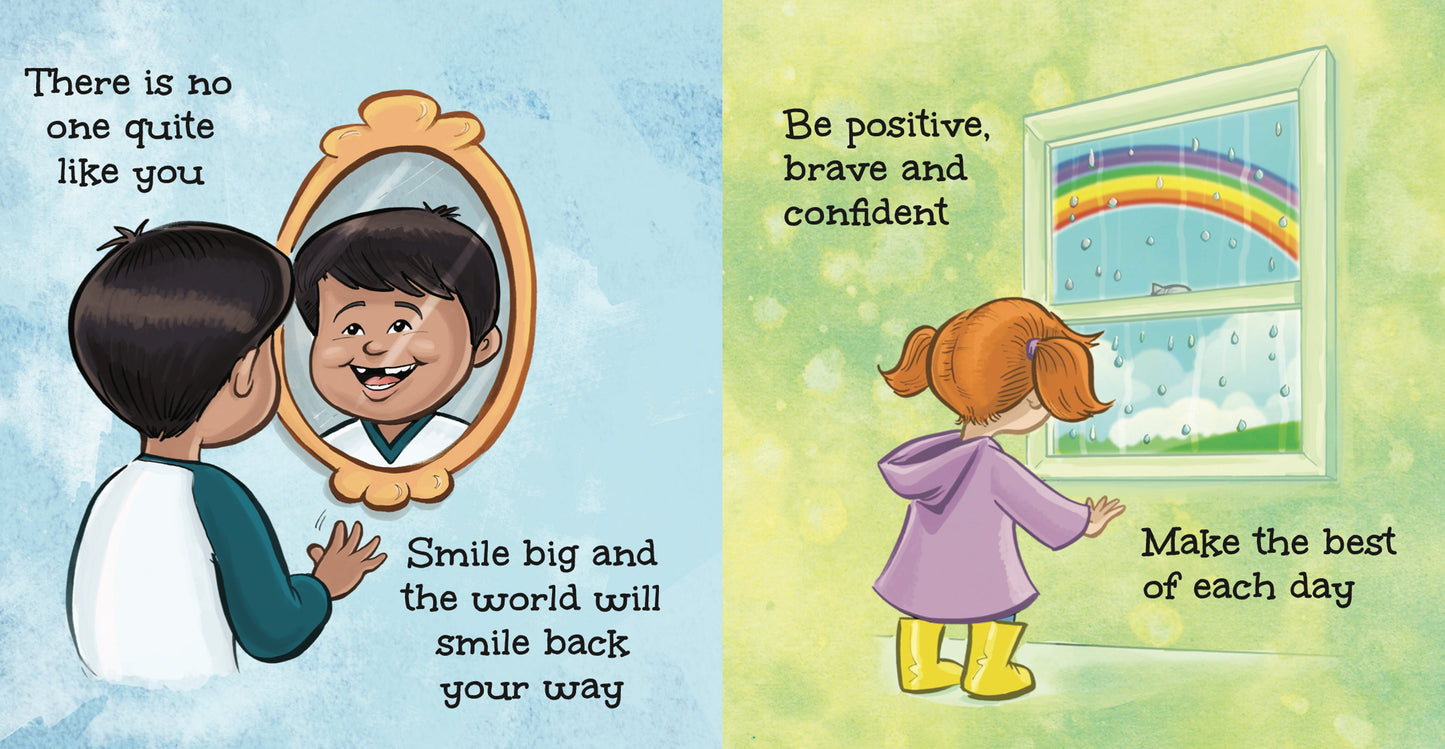 More Great Reads from The Be Books!
Regular price

From $11.99 USD

Regular price

Sale price

From $11.99 USD

Unit price

per

Regular price

From $11.99 USD

Regular price

Sale price

From $11.99 USD

Unit price

per

Regular price

From $11.99 USD

Regular price

Sale price

From $11.99 USD

Unit price

per

Regular price

From $11.99 USD

Regular price

Sale price

From $11.99 USD

Unit price

per

Regular price

From $39.99 USD

Regular price

Sale price

From $39.99 USD

Unit price

per

Regular price

From $11.99 USD

Regular price

Sale price

From $11.99 USD

Unit price

per

Regular price

From $11.99 USD

Regular price

Sale price

From $11.99 USD

Unit price

per

Regular price

From $11.99 USD

Regular price

Sale price

From $11.99 USD

Unit price

per

Regular price

Sale price

$10.00 USD

Unit price

per

Regular price

Sale price

$10.00 USD

Unit price

per

Regular price

Sale price

$10.00 USD

Unit price

per